eBay Changing Again…
Just to show that not all changes at eBay are something to be anxious about, eBay has released the following update on the General Announcements page…
To be honest, I have not liked the last round of changes to "My eBay" and any move to return to the older version is good news in my book… Thanks eBay! 
April 28, 2008 | 02:47PM PST/PT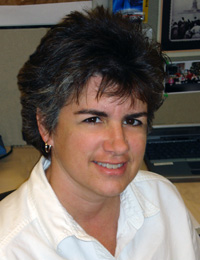 Renee VonBergen
Hi…This is Renée from eBay's Product Management team. I want to thank everyone who has tried out the New My eBay since last August. We launched in Beta so members could try it out and give us feedback, and we really appreciate all the input you've sent us over the last few months. I'm here to tell you about another round of improvements, which are a direct result of your feedback, that will be coming in the next few days:
We're going back to "grouping" items. We're bringing an idea from the "classic" version of My eBay into the beta version. Items on overview pages such as Summary and All Buying will be grouped into traditional sections of Watching, Bidding, Won, etc., instead of being lumped together and sorted by Time. 
Your favorite pages are returning. The Summary page will replace My eBay Today, and the All Selling page makes a comeback. 
It's easier to scan items. We've made some cosmetic changes to make it easier to quickly scan the status of your items. You can also sort by column if you'd like. 
More pictures. We're now showing pictures for every item across all sections, including Won and Selling. 
No more horizontal scrolling. We've changed the setup of the page so that those of you with your monitor resolution at 1024 x 768 won't have to horizontally scroll any longer.
As you can see by the list above, the differences between the current beta and the upcoming release are visually very different. Please – keep using the "Send Comments" link within the Beta to share your feedback!
Because this is a big change, it'll take some time to roll it out across the site. It's possible some of you may see the new and older versions of the Beta interchangeably until it's fully rolled out.
Our upcoming test
I'd also like to let you know about a test we'll be running. In the next several weeks, we're going to opt a small number of members into the new My eBay. At the same time, another small number of members won't be given access to it.
By creating these two groups, we can compare what's working well and what isn't between the current version of My eBay and the Beta version. If you're already using the Beta, don't worry – you won't be part of this test, and you will be able to keep it using it as normal.
Stay updated through our discussion thread
More exciting changes will be coming to My eBay Beta. If you want to stay plugged into all the action, be sure to check out my discussion thread on the My eBay Discussion Board that I'll update whenever we have new info to share.
Sincerely,
Renée VonBergen
Product Management